Darling Buds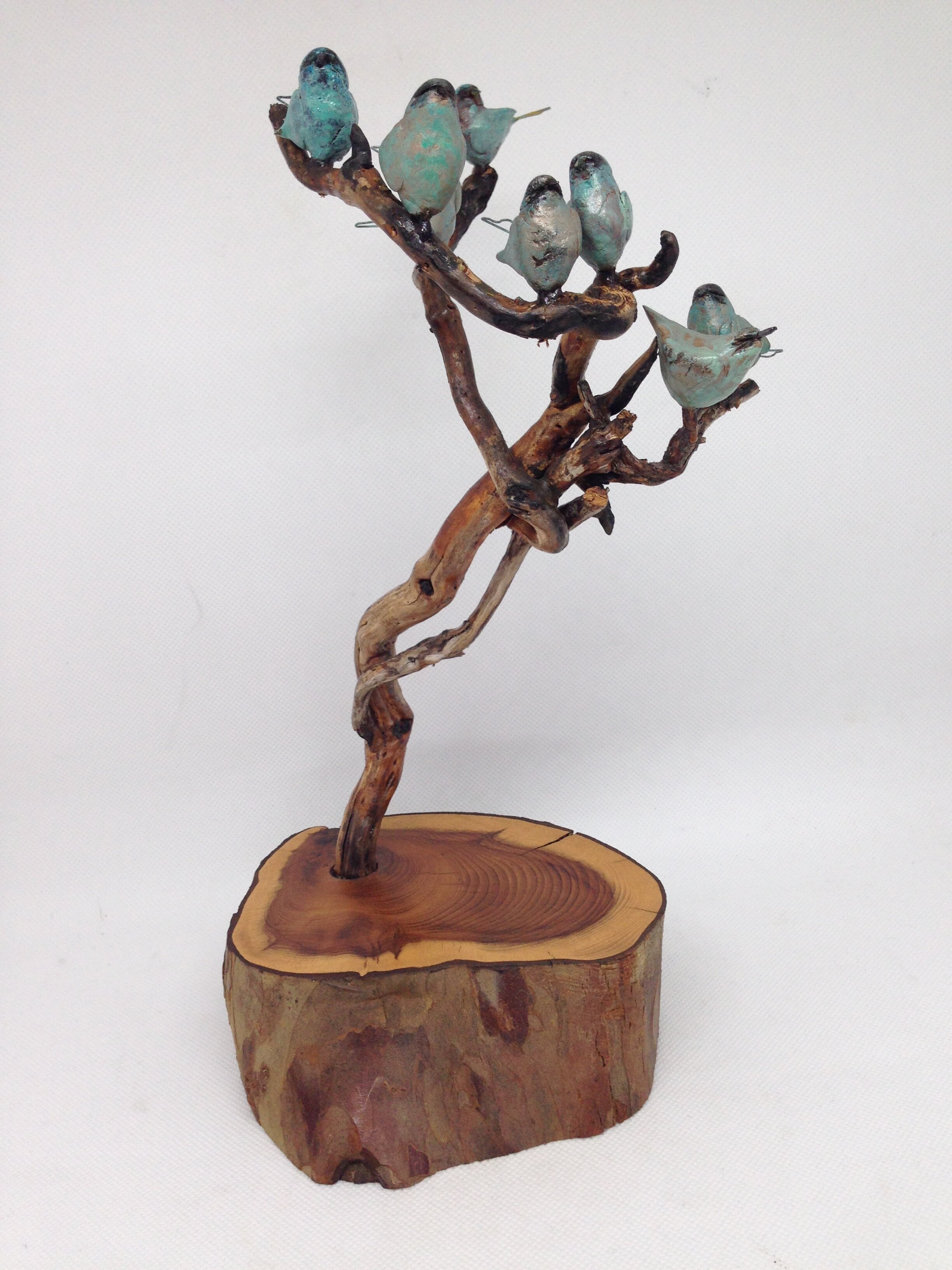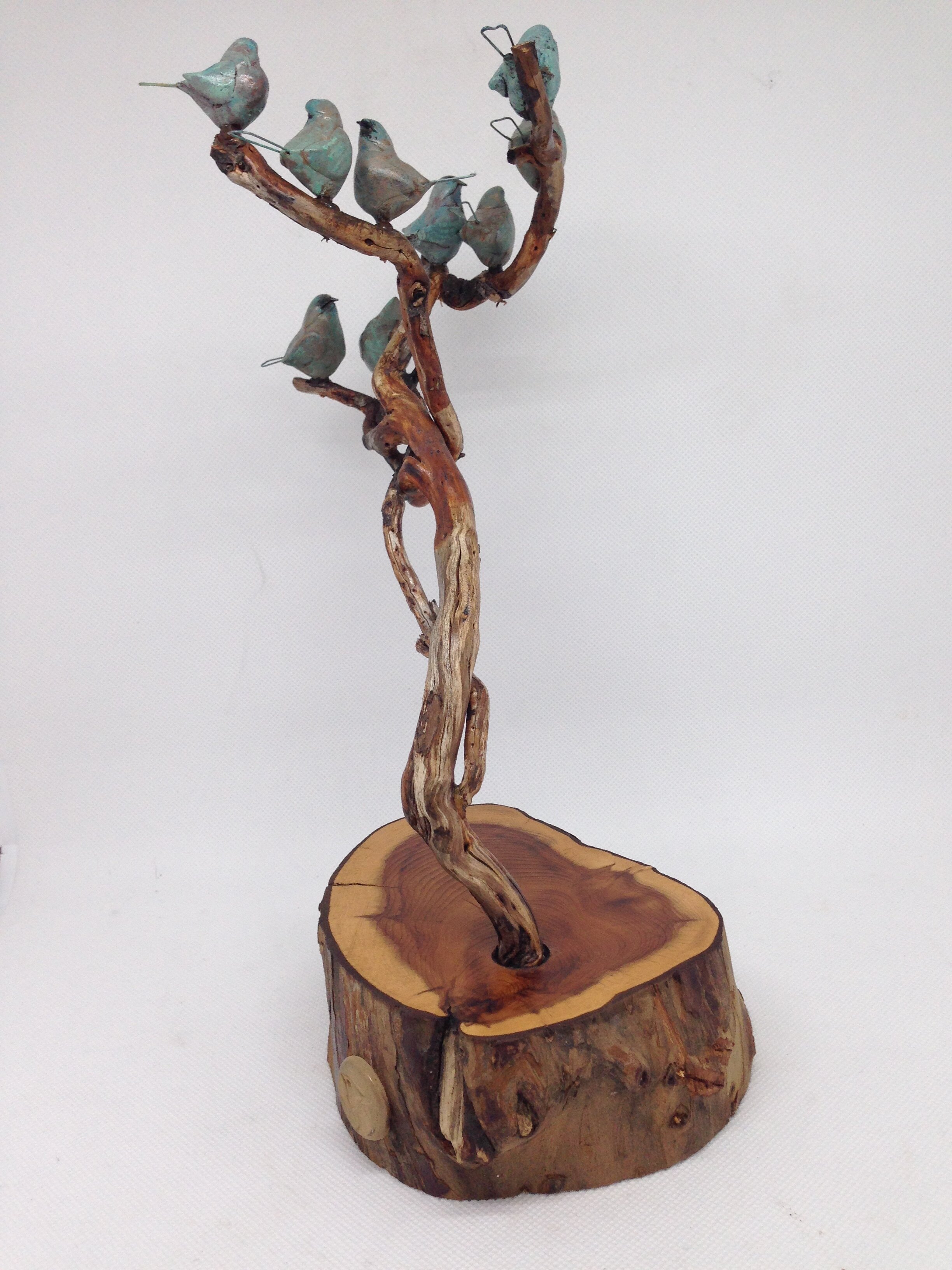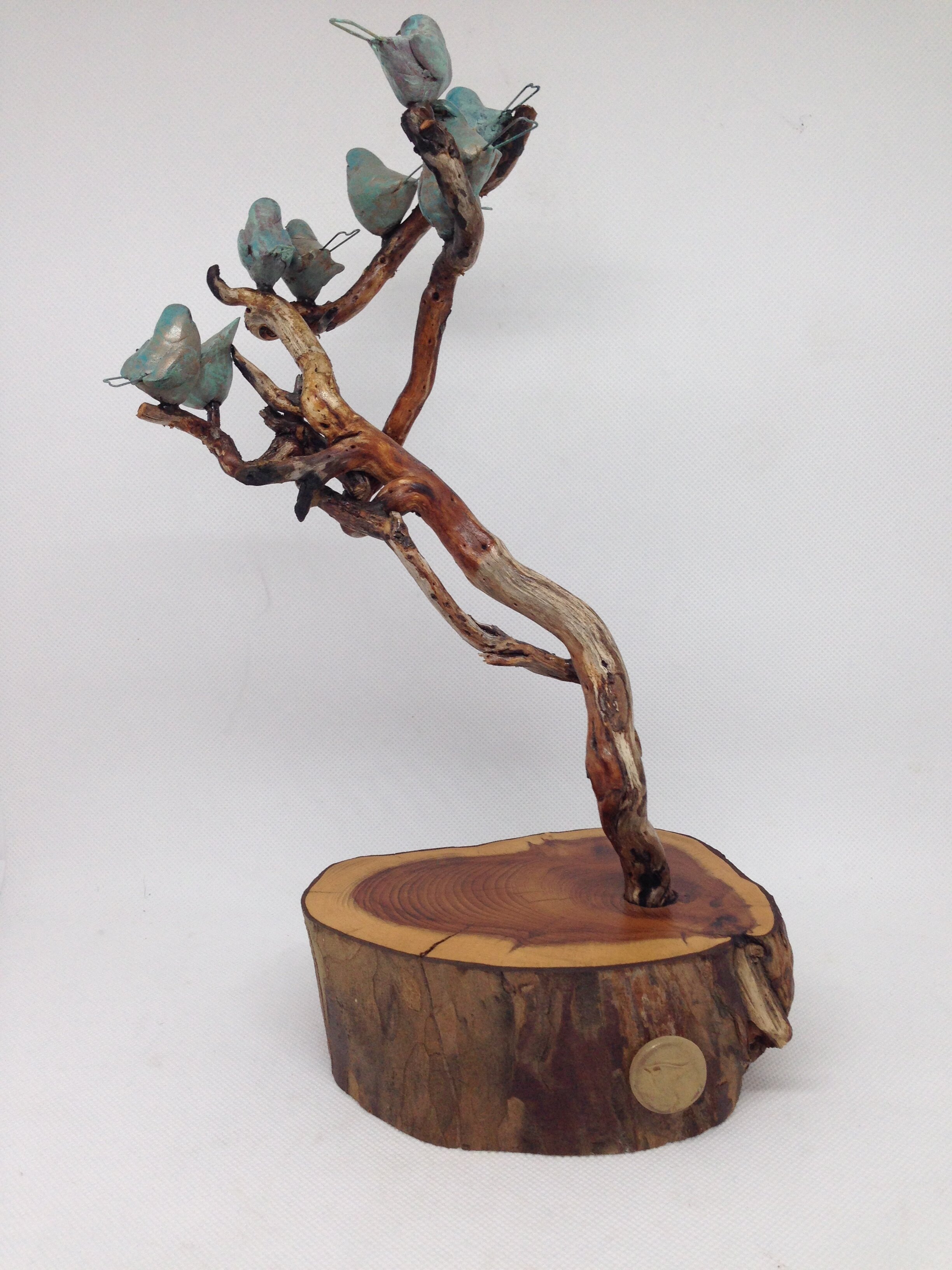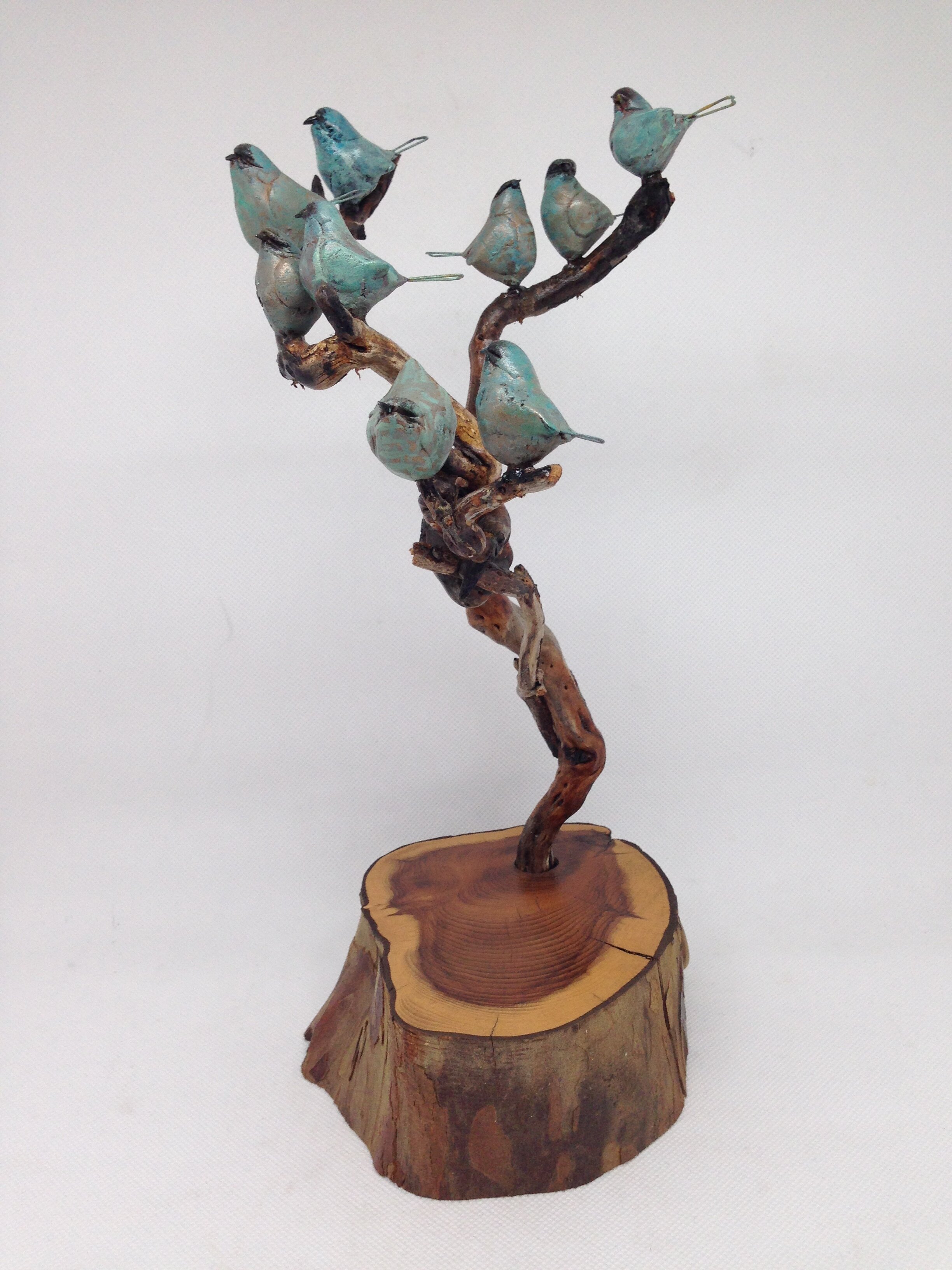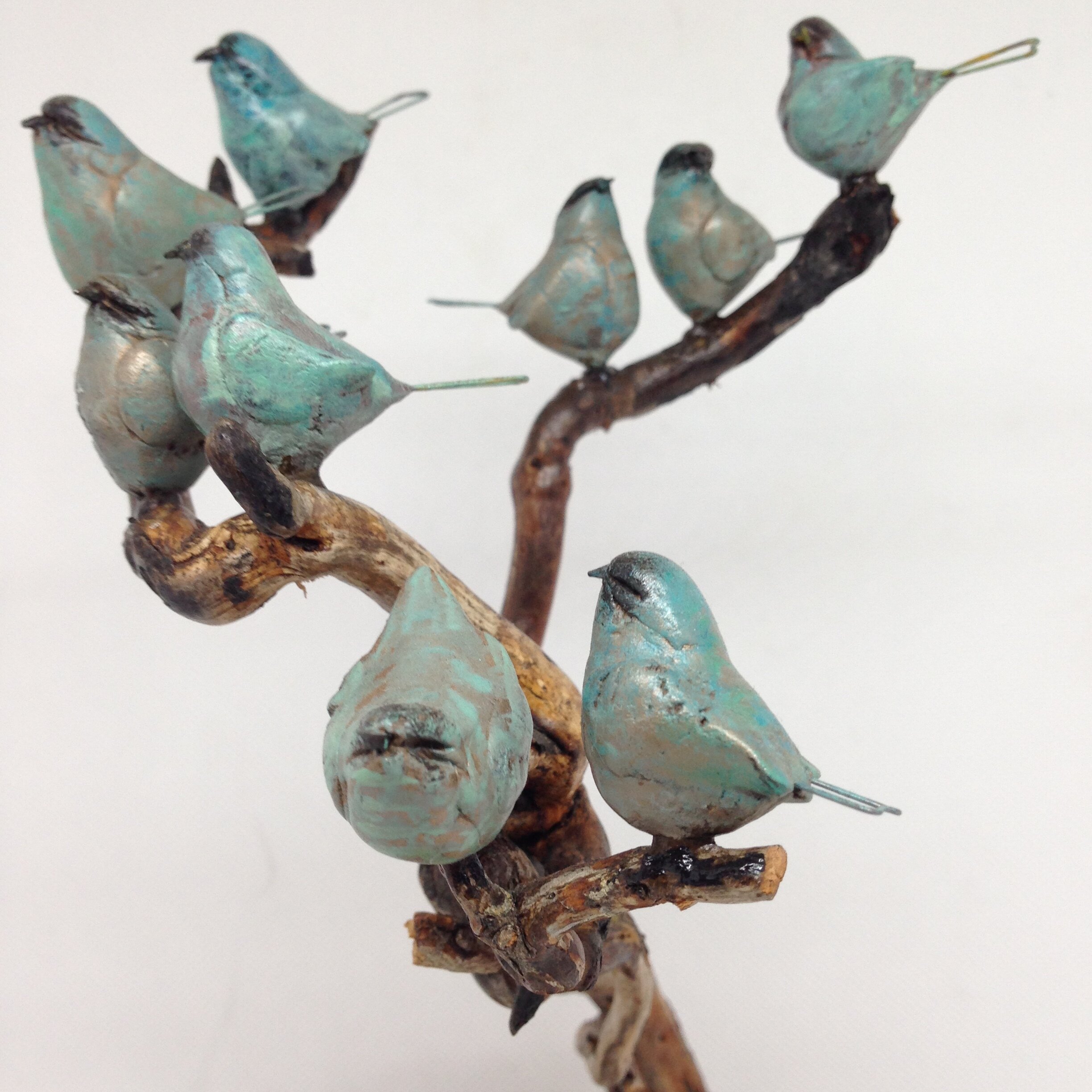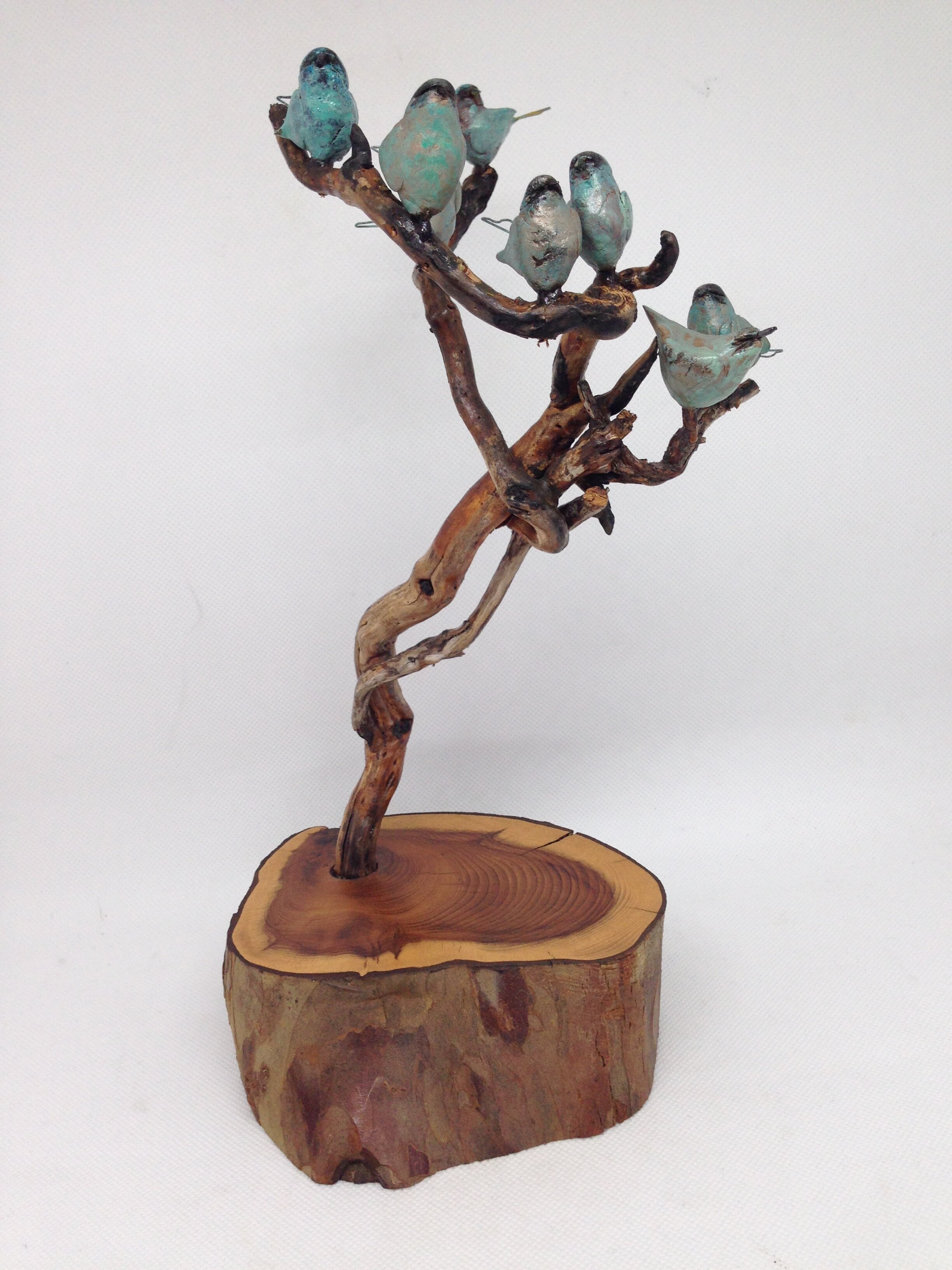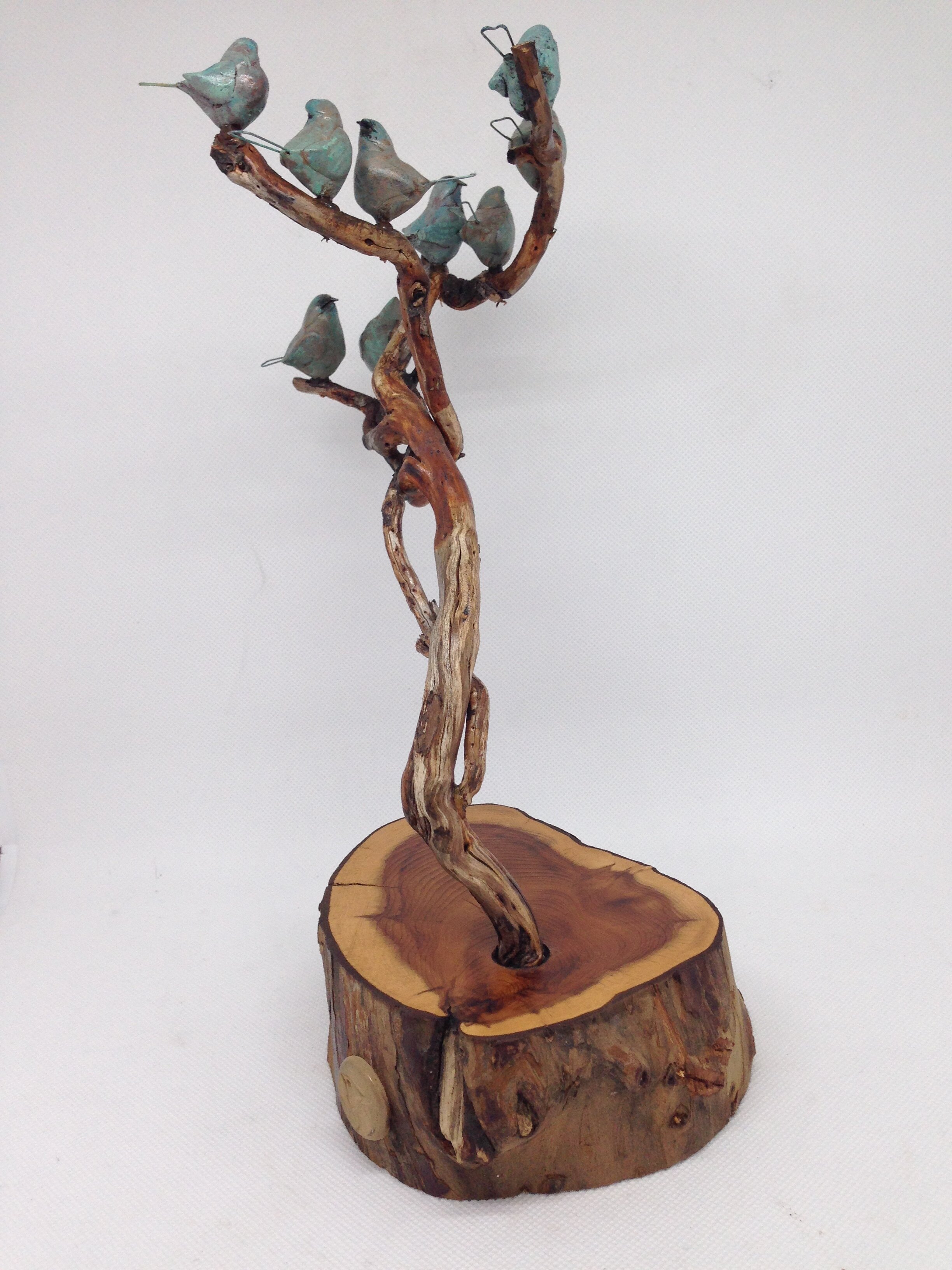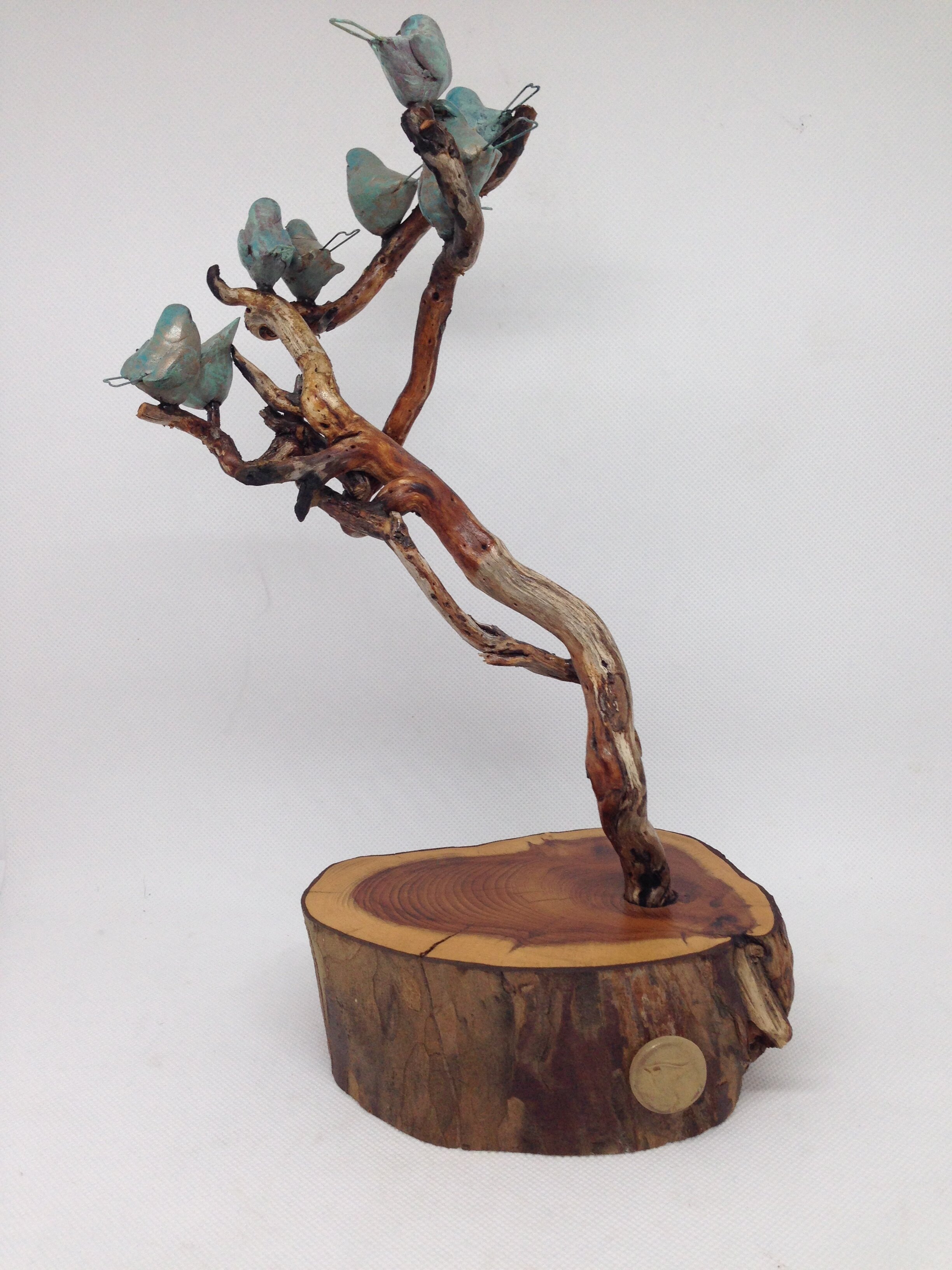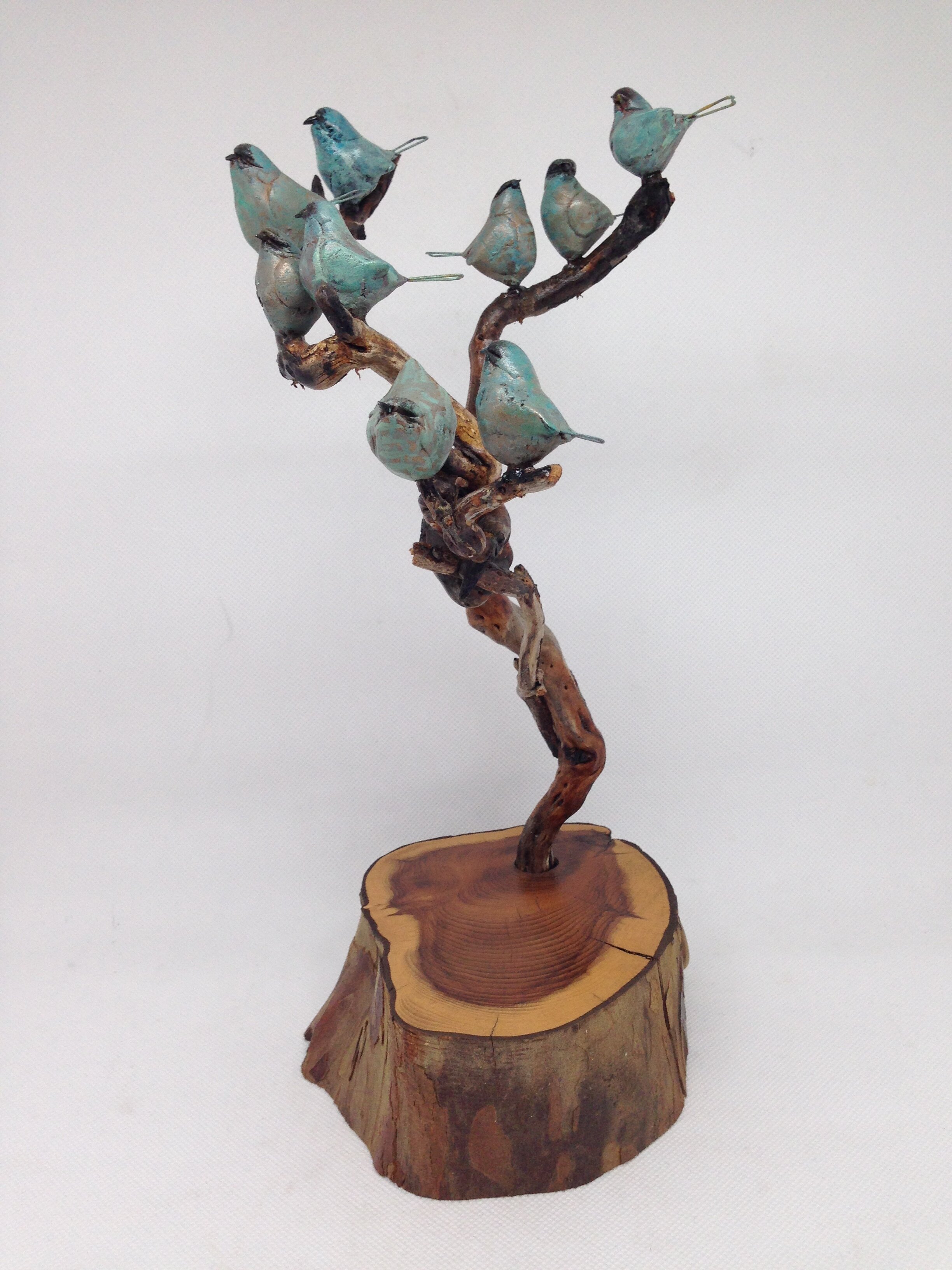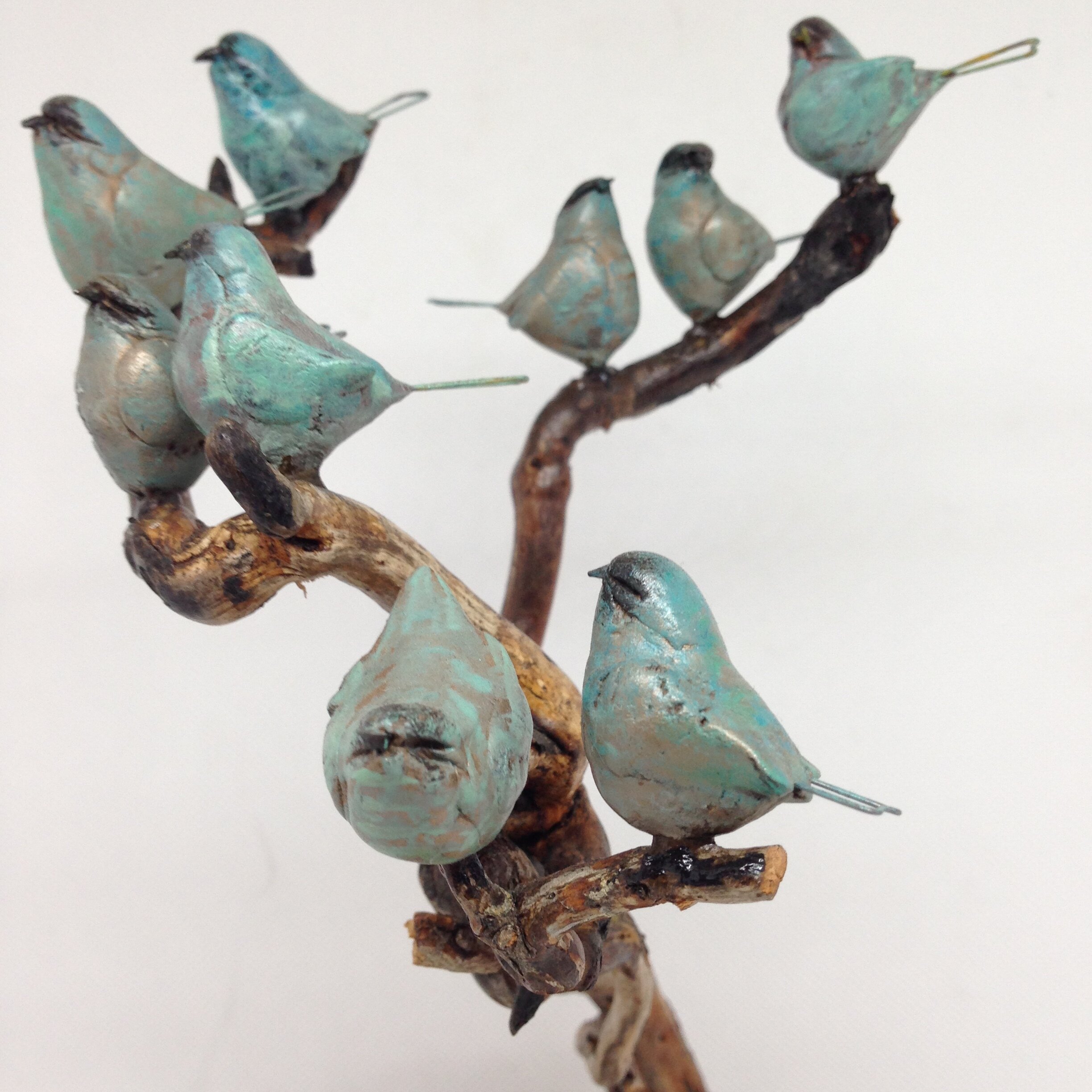 Darling Buds
Nine individually hand crafted birds in mixed media (epoxy clay) with verdigris finish. Sitting on heather branches inserted into a polished Yew base. The birds have fan tails.
Robin Fox's mark on base.
As each item is hand crafted (no moulds), there will be slight differences from one to the other.
Dimensions*:
Full Height: 28.5cm

Sculpture Width: 13cm

Base Height: 5cm

Base Width: 13cm

Base Depth: 10cm
*Measure by hand; please allow for error.
Robin predominantly uses a metal modified epoxy clay with a diverse variety of materials including: metal fillers, variegated silver and gold leaf and native hardwoods.