Raku Vase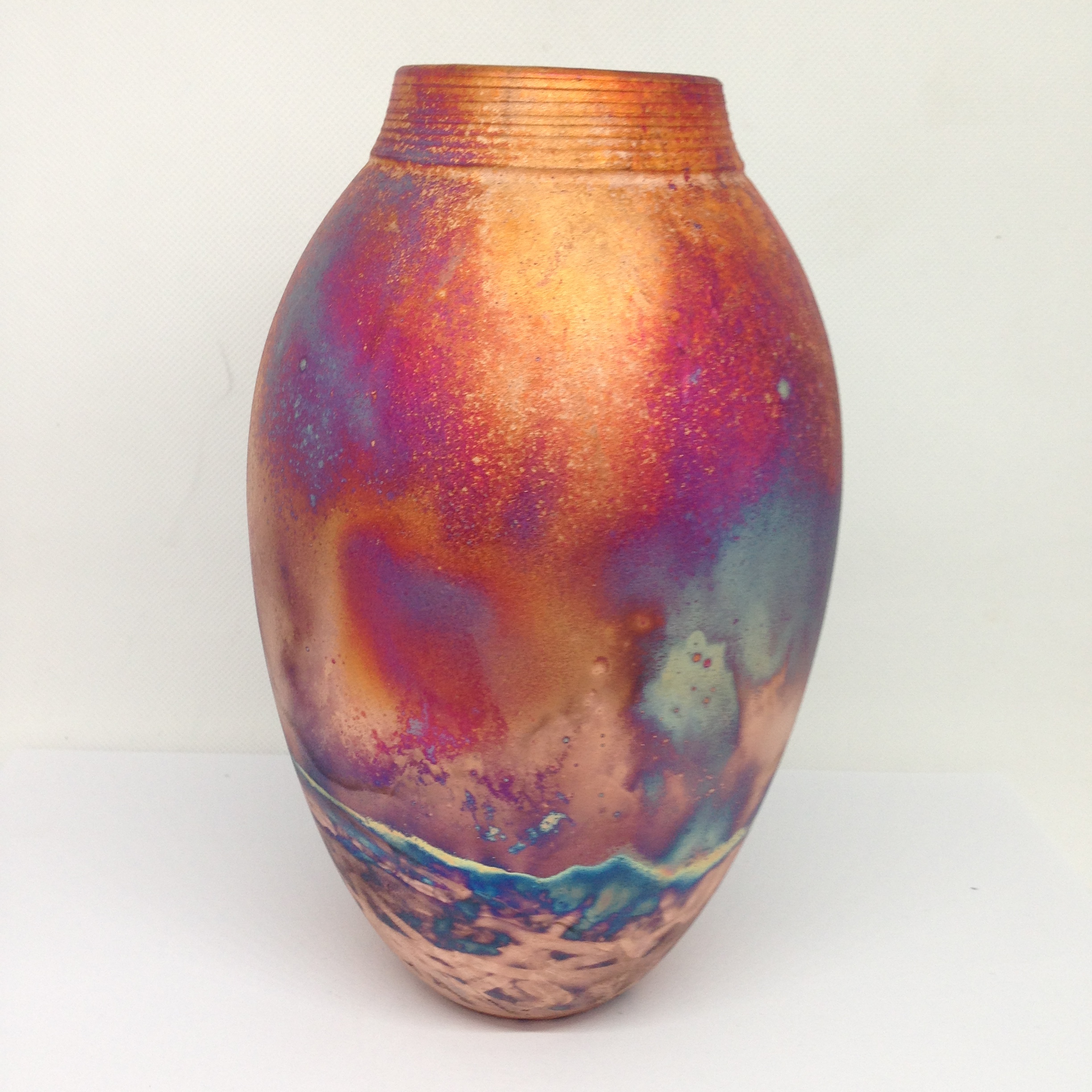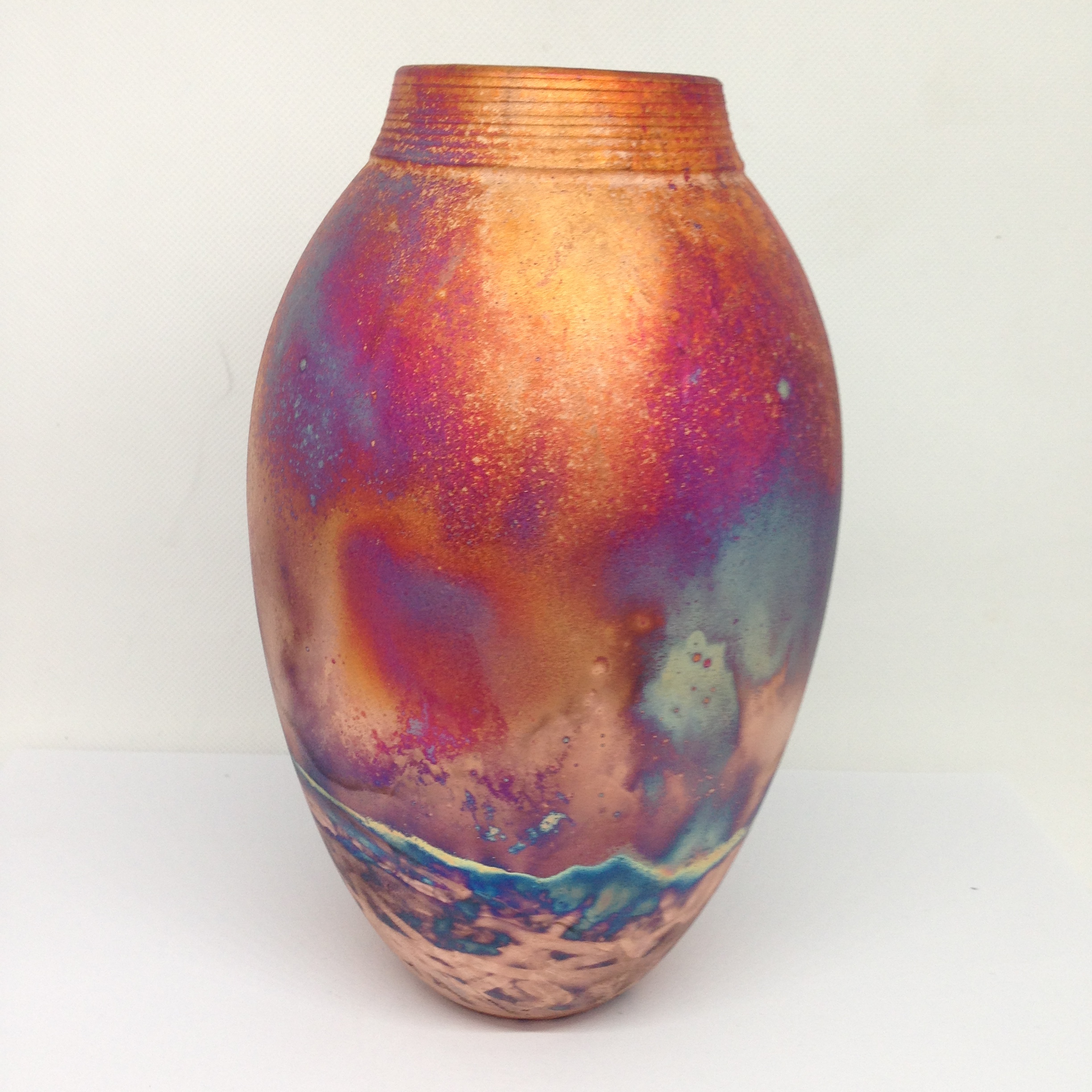 Sold
Raku Vase
A stunning raku vase by Chris Hawkins.
Dimensions*:
Rim Diameter: 6cm

Widest Diameter: 11cm

Base Diameter: 5cm

Height: 20cm
*Measured by hand. Allow 1-2cm for error.
The chance occurrence of the Raku means that no two pieces are alike.
Raku is rapidly fired until glowing hot (1000C). It's then taken from the kiln whilst still glowing and placed in a container of wood shavings and sawdust. These instantly combust and the flames inside the container consume the oxygen causing the clay and the glaze to react. This reduction draws the metal in the glaze up to the surface, creating the rich iridescent colours found on Chris' pots.
Due to the complicated colouring of each vase, the images seen will not be an exact likeness.
These raku vases and bottles are NOT suitable for food nor water.