English Bull Terrier Bust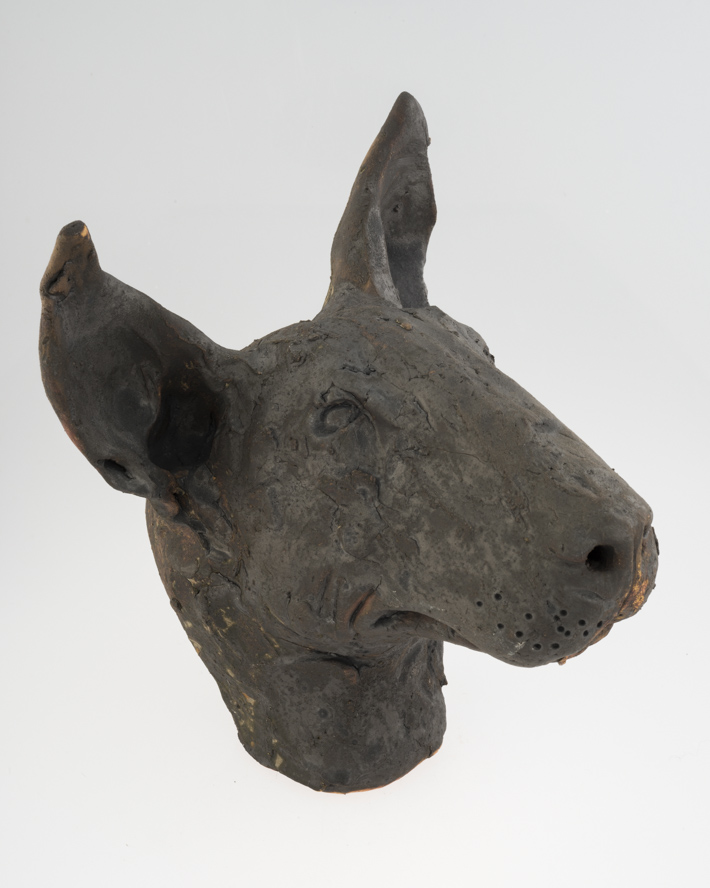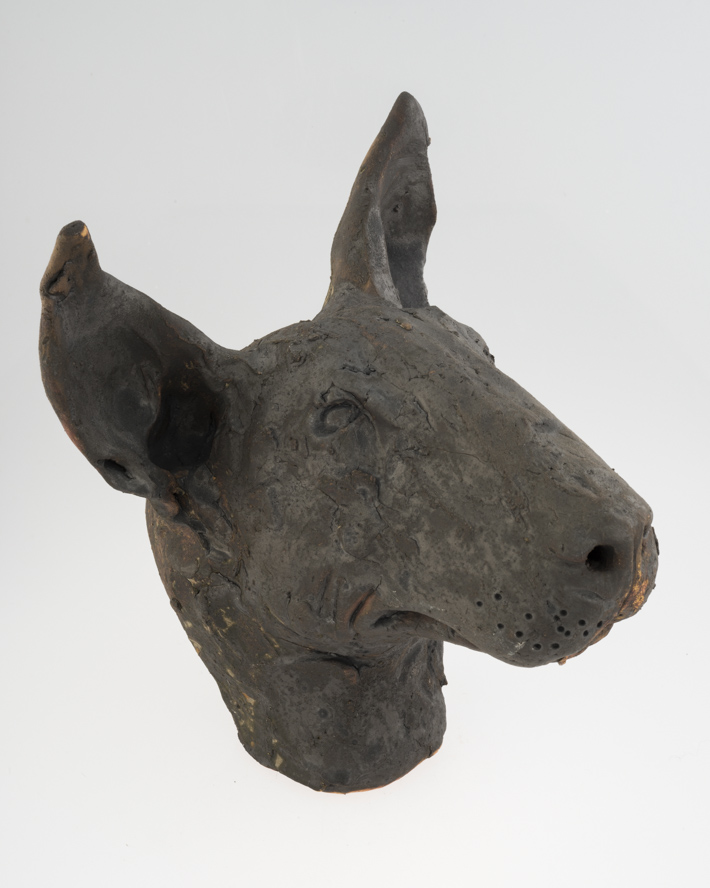 Sold
English Bull Terrier Bust
An English Bull Terrier bust created by Adrian Guest.
Dimensions*:
Width: 9cm

Depth: 16cm

Height: 15.5cm
*Measured by hand; allow room for error.
Each sculpture starts from a number of thrown pots made on the potter's wheel which are left to go leather hard or are started as slab built forms. They are then cut and assembled to get the basic shape. This gives a firm hollow body which is an ideal base to start. Clay is then added or removed, shaped and carved until it has come to life. They are then finished with oxides, raw materials, clay slips and my own glazes.